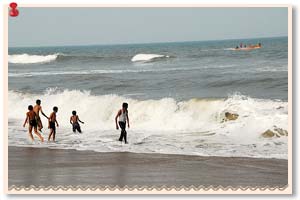 Chennai, being an important part of India, believes in ethnic diversity with unity. In other words, it is place where people of all religions, castes, creeds and also people from other parts of the nation reside, together. Hence, this metropolitan city rejoices every festival which is celebrated all over the country along with the regional festivals which are only celebrated in Tamil Nadu, related to their religion, traditions and customs. On the public holidays, depending also on the holidays, some or most of the government offices, banks and markets are closed. Thus, for the convenience of the local populace, as well as for the citizens coming from overseas, the government announces the list of public holidays of the year with specific day and date, in advance. This is done so that a person can make the schedule of work or the visit to the city according to the list of holidays and carry on the exercise without any hindrance. And on National Holidays, all government offices, banks, and markets remain closed in all parts of the country. Below is the list of both, public and national holidays of Chennai, Tamil Nadu.
National Holidays
These are the holidays on which the respective nation either celebrates its independence, governance or the important events. During these holidays, all the government offices, banks and markets remain closed. The following are the national holidays of India.
Republic Day (26 January)
Independence Day (15 August)
Gandhi Jayanthi (2 October)
Public Holidays
These are holidays, some of which are which are widely celebrated across the country, while others are region specific and are celebrated only within the boundaries. On this day, some or more government and official buildings, banks, and markets, remain closed.