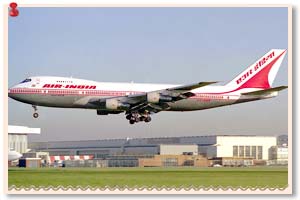 Chennai International Airport is the third largest airport in India and handles a large number of passengers every day. Thus, making place among one of the busiest airports of India following that of Delhi and Mumbai. The passenger terminal complex mainly houses two terminals. One is the domestic terminal, which is known as the Kamaraj Domestic Terminal while the other one, the international terminal is known as Anna International Terminal, catering to passengers from from different parts of the country as well as from across the world.
Singapore tour packages
&
Sri Lanka packages
are especially popular among outbound tourists from Chennai. There are number of airlines operating from both the terminals which offer flights at reasonably fair price, though sometimes under the shed of the low frill or no frill facility. Have a look over the next section to know about the airlines operating at Kamaraj (domestic) and Ana (international) terminals.
Airlines Flying To Chennai

At The Anna Terminal
Air India (NACIL-A)
Air Arabia
Air Asia
Air India Express
Air Mauritius
Air Seychelles
British Airways
Cathay Pacific
Emirates
Etihad
Gulf Air
Air India (NACIL -I)
Jet Airways
Kuwait Airways
Kingfisher
Lufthansa
Malaysia Airlines
Oman Air
Qatar Airways
Saudia Airlines
Singapore Airlines
Silk Air
Spice Jet
Srilankan Airlines
Thai Airways
Tiger Air
At The Kamaraj Terminal
Air India (NACIL -I)
Indigo
Jet Airways/Jetlite
Kingfisher
Spice Jet
Cheap Flights
JetLite
SpiceJet
IndiGo Airlines